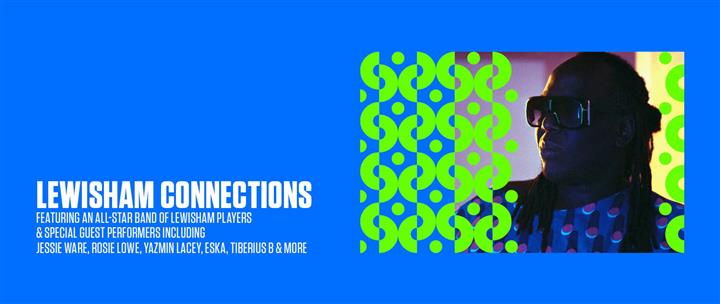 Lewisham Connections
A Lewisham Borough of Culture Event
All Star Band and special guests Dave Okumu, Jessie Ware, Rosie Lowe, Yazmin Lacey, Eska, Tiberius B and more
Dave Okumu curates a very special evening of collaborative performances in the Borough's own Blackheath Halls.
The event sees a celebration of musical connectivity and interaction in Lewisham for a Saturday night summit of some of the most special talent in the local community, stepping forward and showcasing different voices, with one all-star house band, together.
With it also being 10 years of Jessie Ware's Devotion, produced by Dave Okumu, there will also be an exploration and focus on some of the songs that made this unique album so special as part of the evening's performances.
Musically directed by Avi Barath the event will feature special guest appearances from Jessie Ware, Dave Okumu, ESKA, Yazmin Lacey, Rosie Lowe, Tiberius B and more.
TICKETS: £25