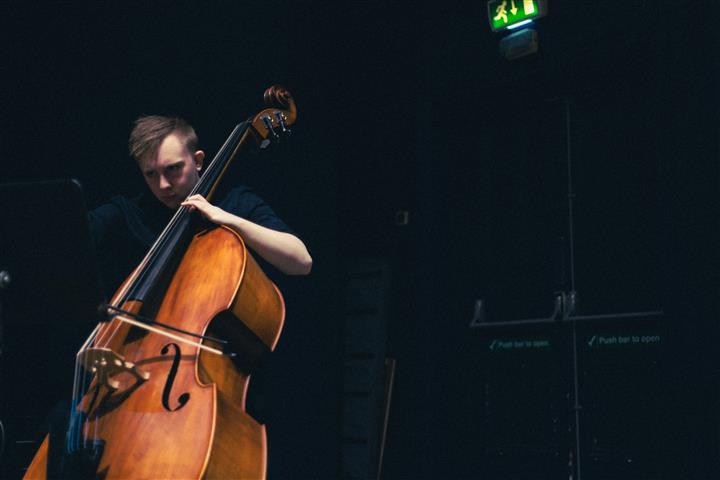 Bottesini Double Bass Day 2021
Trinity Laban marks the 200th anniversary of the birth of Giovanni Bottesini with a day of concerts and events curated by Double Bass Professor Leon Bosch. Featuring music for chamber ensembles, singers and string orchestra as part of a day-long celebration of rarely-heard music by Bottesini, the 'Paganini of the Double Bass.'
18:30 Pre-Concert Q&A and Book Launch
Chris West The Paganini of the Double Bass: Bottesini in Britain
Stephen Street Bottesini Urtext Project
Bottesini's life and work are remembered by Chris West, a professor of Double Bass at Trinity Laban and author of a newly published biography, The Paganini of the Double Bass: Bottesini in Britain, and Stephen Street, founder of the Bottesini Urtext Edition project.
19:30 Sinfonia Strings Concert
Verdi Prelude to Traviata arranged for string orchestra
Bottesini Concerto No.2 in B minor for string orchestra
Bottesini Andante Sostenuto for string orchestra
Bottesini Passione Amorosa for two double bass and string orchestra
Bottesini Grand Duo Concertante for violin, double bass and string orchestra
Bottesini's pre-eminence on the double bass, as well as his career as a conductor, is celebrated in an orchestral concert conducted by Leon Bosch. As well as the Passione Amorosa for two double basses, with Chris West and Leon Bosch, the programme includes both the B minor concerto, with Alexander Ferkey as soloist, and the Gran Duo Concertante, featuring Trinity Laban alumni Elena Abad (violin) and Valentina Ciardelli (double bass) as soloists.
Great Hall, Blackheath Halls
Admission free, booking required
All audience members must comply with our Covid precautions
We continue to request that all customers wear face coverings whilst moving around the building and whilst sitting in your seats except for individuals who are exempt.
We would also ask that you do not attend events if you are experiencing symptoms, have tested positive or have been asked to isolate.
We encourage audiences to take a lateral flow test before leaving home.