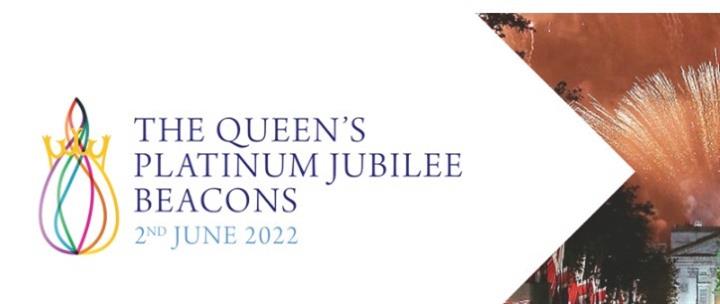 BEACON LIGHTING IN BLACKHEATH | QUEEN'S PLATINUM JUBILEE
Part of the Queen's Platinum Jubilee Celebrations Nationwide
THU 2 JUN 8.30pm | The Hub, Blackheath Common SE3
The Blackheath Society is leading Jubilee celebrations in Blackheath including taking part in the the lighting of the Queen's Beacons, where thousands of beacons are being lit nationwide to celebrate this special occasion.
A string of about 50 beacons will be lit simultaneously across the UK at 9.30pm.
The Blackheath beacon will be situated in the centre of the Blackheath Common near the paved circle known as the Hub. To locate it, head in a straight line from All Saints' Church towards the Blackheath Gate of Greenwich Park.
During the afternoon The Blackheath Society will appoint a temporary town crier for the
day who will kick off the celebrations by proclaiming the beacon event around Blackheath Village.
From 8.30pm local singers, mostly from Blackheath Halls, will give a concert and seven choirs will each pick a song from one decade of the Queen's 70 year reign. The programme will be varied with gospel, musical theatre and classical pieces.
Choirs performing include:
Blackheath Halls Opera Chorus | Blackheath Goes Gospel Choir | Blackheath Halls Youth Choir | Blackheath Halls Musical Theatre Choir | London Joy Singers | Blackheath Choir and Halstow Community Choir
Just before 9.30pm, a bugler, Trinity Laban student Ed Habershon, will sound a tune especially written for the occasion to announce the beacon's lighting.
The choirs will then join together to join other choirs nationwide to sing a song especially composed for the Jubilee.
The beacon will be two metres high, topped with a crown and a flame that will burn for about an hour, and will be supplied by the Royal Institution of Chartered Surveyors.
Event Timing:
8.30pm – Choirs to perform
9.30pm – Beacon lighting
9.40pm – Singing of Jubilee song by massed choirs
This event is completely FREE to attend and no booking is required