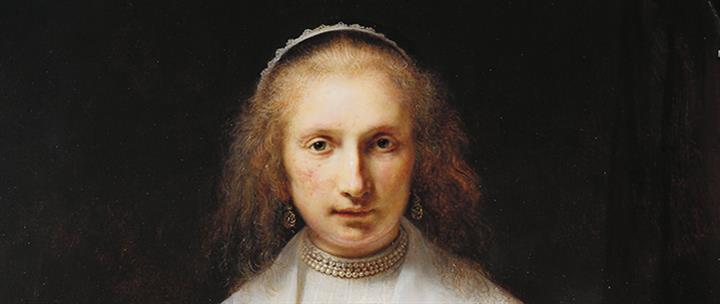 Anne Haworth: Masterpieces From Buckingham Palace
| Zoom Online
Anne Haworth is back by popular demand to present an introduction to 'Masterpieces from Buckingham Palace', an exhibition at the Queen's Gallery, on view until 31st January 2022.
Some of the finest paintings from the Royal Collection are currently on display in the exhibition 'Masterpieces from Buckingham Palace' at the Queen's Gallery. This is a rare opportunity to view celebrated paintings by artists including Vermeer, Rembrandt, Rubens, Titian, Canaletto and others, which usually hang in the Picture Gallery within the Palace. A dramatic self-portrait by Artemisia Gentileschi has recently been added to the exhibition from her usual home at Hampton Court Palace. The exhibition shines a light on the magnificence of Dutch, Flemish and Italian art in the Royal Collection and on the taste and collecting activities of monarchs including George IV, George III and Charles I.
Anne Haworth is a lecturer at the V&A, the British Museum and for the Royal Collection Trust. She has lectured extensively in museums and for university and private study groups in the UK, Europe and in Moscow. She was resident in Shanghai from 1995-2002 after working for many years as a senior ceramics.
Tickets £12
At checkout please select Print my tickets at home for full details of how to access the lecture online to be sent to your email.
Zoom Entry: 5.15pm | Lecture Time: 5.30pm
Running Time: approx. 75 mins
Presented by Friends of Blackheath Halls