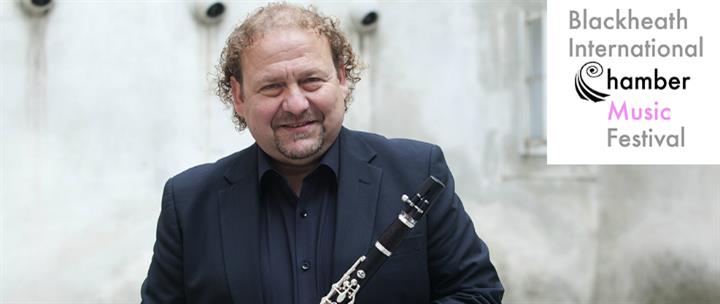 Romantic Tours de Force
Franz Anton Hoffmeister Flute Quartet in C minor, Op. 16 No. 2
Clara Schumann Piano Trio in G minor, Op. 17
Carl Maria von Weber Clarinet Quintet in B flat, Op. 34
Darko Brlek, clarinet
Boris Bizjak, flute
Sebastien Hurtaud, cello
Lana Trotovsek, violin
Yuka Matsumoto, violin
Tetsuumi Nagata, viola
Maria Canyigueral, piano
The fathers of both Carl Maria von Weber and Clara Schumann (née Wieck) sought to raise child prodigies. Both children composed and published or performed their works from a very young age, not yet even in their teens, and went on to lead mature international careers which went well beyond the prodigy label.
From the age of sixteen, Weber worked at opera houses in cities across the continent, as well as touring extensively with leading virtuosos of his day, most importantly with the clarinettist Heinrich Baermann.
Clara Wieck-Schumann was one of the most influential pianists, chamber musicians and teachers of the Romantic period, her piano trio is her best-known work as a composer.
A close contemporary of Mozart, Franz Anton Hoffmeister is now best remembered as one of the most significant music publishers of his day. However, he also was a prolific and successful composer in his own right, writing both large-scale works and chamber music. Many of his compositions feature the flute in a leading role.
This concert is followed by the traditional fireworks display on Blackheath Common at 8pm
Next Event
Date

Jul 12 2020

Time

10:00 am - 2:00 pm

Sponsored By