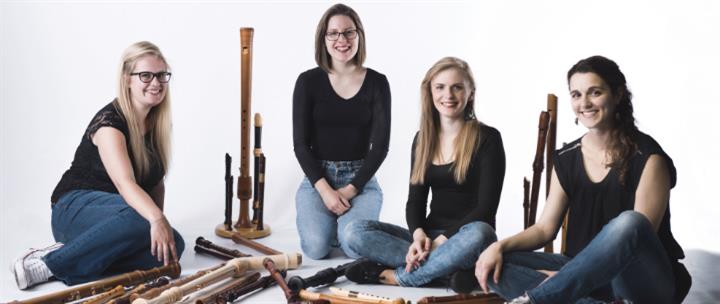 PALISANDER: RECORDER REVOLUTION!
Did you know 3.5 million plastic recorders are produced worldwide each year, and that the earliest designs melted in direct sunlight? Or that King Henry VIII had more recorders than wives, with over 70 in his collection?
The recorder has a rich history brought to life by Palisander in Recorder Revolution! an inspiring interactive concert. With an amazing array of recorders from 6 inches to 6 feet tall, the ensemble present music spanning 900 years. It includes traditional music from the British Isles, songs by kings, sparkling baroque concertos, and surprising contemporary techniques.
Come and discover everything you didn't know you loved about the recorder!
Next Event
Date

Aug 08 2020

Time

9:30 am - 12:15 pm

Sponsored By