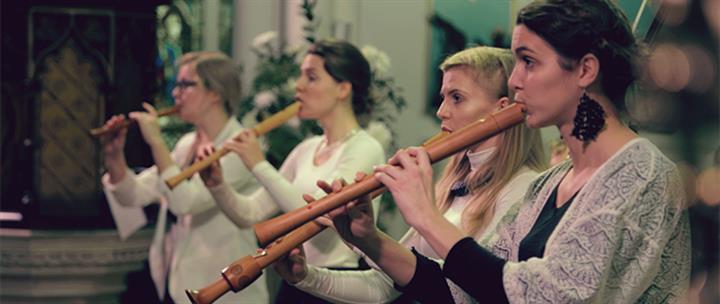 PALISANDER: A YULETYDE EVE
The way we celebrate Christmas has evolved over the last 500 years, but seasonal music remains a constant.
Join recorder ensemble Palisander as they bring to life festive music of the Renaissance on recorders of all shapes and sizes.
The concert will include works by Praetorius and Tye as well as some more familiar carols.
"Palisander's imaginative performance really helped them to stand out from the crowd; they carefully thought through their…seamless entertaining programme, which they delivered with great panache and which resulted in tremendous enthusiasm from the crowd" Brighton Early Music Festival
Next Event
Date

Jul 12 2020

Time

10:00 am - 2:00 pm

Sponsored By