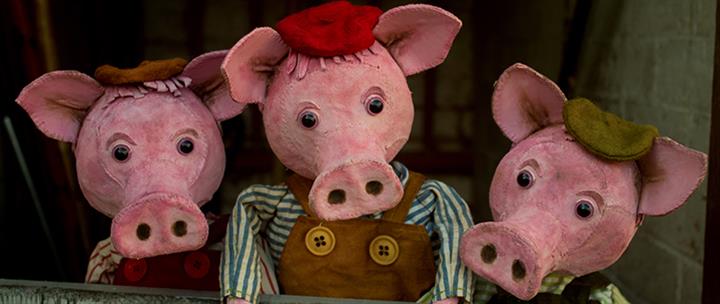 3 LITTLE PIG TAILS
Garlic Theatre
Let me in little piggie it's blowing a gale
Not by the hairs on my little pink tail
A brand new version of the classic tale of the Three Little Pigs set in Paris!
A grumpy old wolf is a chef who wants some pigs' tails for his soup. Will the pigs outwit the wolf and what kind of house will they build?
A funny, warm-hearted and interactive rustic tale to make you 'squeal' with laughter.
Garlic Theatre entertain the whole family with beautifully crafted puppets, live music and a garlicky French twist to the tale.
Next Event
Date

Aug 06 2020

Time

6:30 pm

Sponsored By