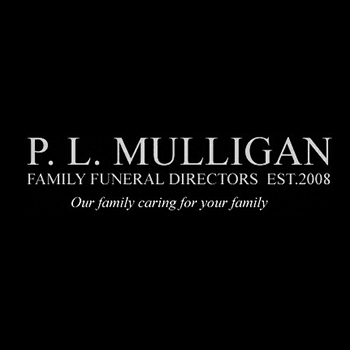 0 out of 5 stars (based on 0 reviews)
Nullam sagittis porta blandit. Aenean blandit lacus sed mi sagittis posuere. Aenean at semper mi. In vitae elit posuere.
P.L Mulligan
We recognise that it is a sad and distressing time for the bereaved when a loved one dies. Our aim is to ensure that the funeral arrangements are made without undue complication and that the family of the deceased are allowed to grieve without the extra worry of the funeral. We offer a personal service which ensures that the funeral is a celebration of a loved one's life and is fondly remembered by the family as a day when their loved one was laid to rest with the dignity and respect they deserved. At the time of arranging the funeral, we will provide you with the help and support you need to register the death, finalise the funeral arrangements, and prepare for the day of the funeral. Everything from the choice of the coffin to floral tributes can be arranged with our help and knowledge.
Location
Gallery
Work Hours
Post a Review!