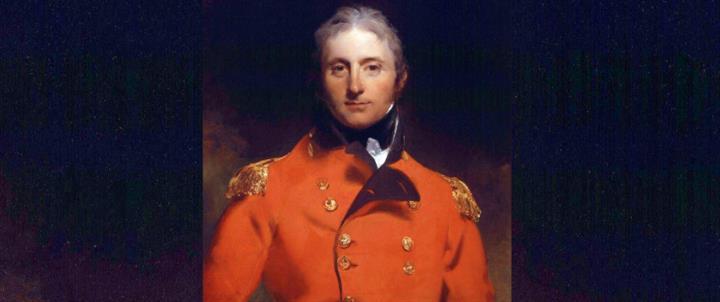 Lieutenant General Sir John Moore
The general who saved Spain and Portugal from Napoleon
THU 9 DEC 5.30pm | Zoom Online
Although the first 10 years of the Napoleonic war was dominated by the war at sea cumulating in Trafalgar, there were significant campaigns on land. These cumulated in the campaign in Spain (1808-9) where Sir John Moore not only prevented Napoleon conquering the Iberian peninsula but preserved the British army intact. Sir Arthur Wellesley who had recently arrived from India hoped to be placed under Moore's command in Spain. Like Nelson, Moore died of his injuries at the moment of triumph and is buried in Corunna.
Moore's career started in the American War of Independence and took him to Corsica, the West Indies, Egypt, Ireland, Holland and Sweden. He was also an excellent trainer of infantry and his techniques are still used by the British Army today.
Professor Robert Mason (BSc ChM MD FRCSEd and Engl FCSHK) is emeritus professor and consultant gastrointestinal surgeon at Guys and St Thomas Hospitals London. His main clinical and research interests were in oesophageal and gastric cancer and salvage surgery for complications. He has over 150 publications and has lectured in Europe, India, Hong Kong, Oman, Singapore and New Zealand. As convener of exams of the Edinburgh College of Surgeons he was involved in postgraduate education and assessment in the UK and abroad and was awarded an Honorary Fellowship of the Hong Kong College of Surgeons.
Since retirement he has developed his interests in military history, volunteering at the National Maritime Museum where he gives talks on Nelson's injuries and illnesses. He currently is involved in the COVID vaccination programme at Guys and St Thomas Hospitals.
TICKETS: £8
Running Times: approx. 60 mins